Automation in aviation industry
Currently, the aviation industry faces many challenges that require specific process knowledge. In cases of small batch sizes, high component precision, wide process variety, and strict safety requirements, production and maintenance processes are labor-intensive, hard to automate, and therefore, expensive. Conventional automation concepts are often difficult or even impossible to transfer to the aviation industry because the characteristics of this industry limit the use of standard automation technology.
With its unique combination of complementary capabilities, 3D.aero is the best partner to provide the skills necessary to find innovative approaches.
We use our profound knowledge of the application fields and the advantages of enabling technologies such as artificial intelligence, collaborative robotics, machine vision, and many more to develop automation solutions that solve the challenges of the aviation industry and enable manufacturers and maintenance providers to take the next step in the digital transformation.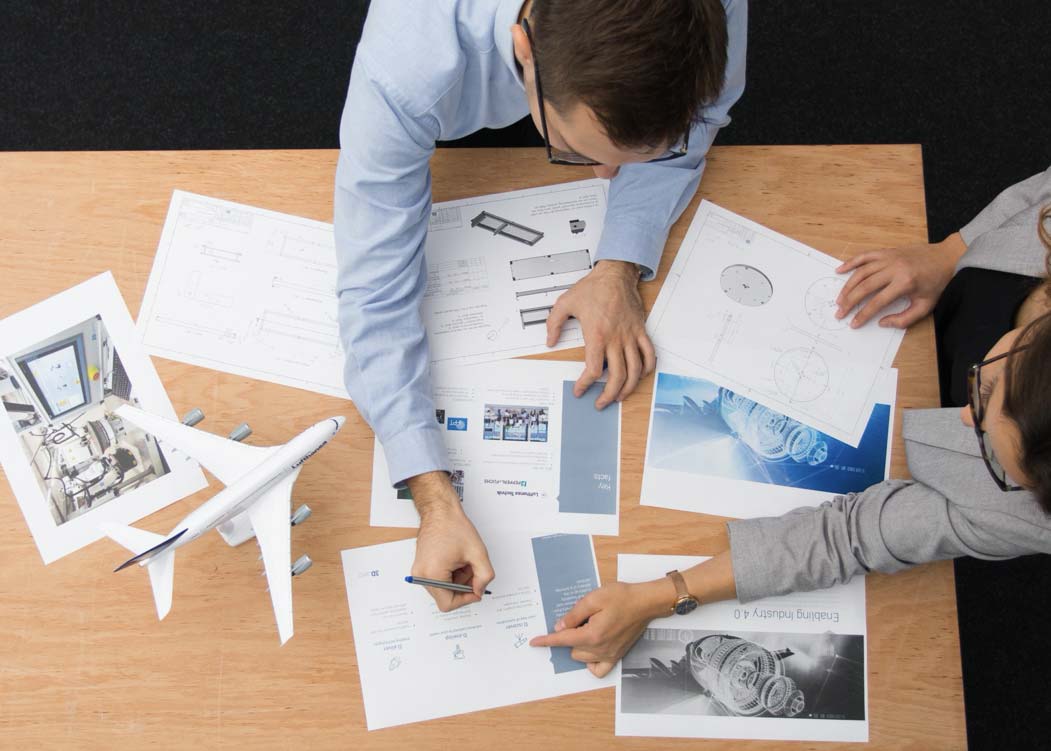 Human-Robot Collaboration (HRC)

Online Referencing

Artificial intelligence based programing

Machine vision

Object Recognition

Robotics

Artificial intelligence

Classic image processing

Laser tracking
Robotics

(Continuous) white-light interferometry

Micro stereo vision

Microcontroller data processing

Advanced lighting concepts

Feature recognition using Artificial intelligence

Anomaly detection using Artificial intelligence

3D sensor data + fusion x